Have you dreamed of starting your own business? Writing a book? Launching a fashion line? Recording an album? Creating a theatre show? Traveling the world? Going back to school?
-
What if there was a way to raise the money you need to make your dreams happen?
-
I'm sure you've seen people raising money on platforms like Kickstarter, Indiegogo, GoFundMe, Patreon, and more.
-
It's called crowdfunding, and this is your opportunity to finally figure out how ordinary people are raising thousands of dollars to fund their dreams. Here's the problem…way too many people make the mistake of thinking they can launch a successful crowdfunding campaign by simply creating a page on one of these platforms and launching it into the universe. No.
-

-
---
You need to know how to launch and execute a successful crowdfunding campaign BEFORE you put your big idea on a popular platform.
-
We don't want you to end up feeling embarrassed because the money never came and nothing went as planned.
-
Let us help you…
EVITA'S SUCCESSFUL CAMPAIGNS
-
ARIELLE'S SUCCESSFUL CAMPAIGNS
Together, we've launched a new community and online course, offering in-depth training and support for people looking to launch crowdfunding campaigns on popular platforms like Kickstarter, Indiegogo, GoFundMe, or Patreon. It's called Crowdfunding Mastermind, and it's the first program of its kind combining the crowdfunding education you need with an online community to support you through your campaign process and beyond.

When you Join the Community, you receive:
-



 -


-









[/col]
[/row]
So are you ready to get the training, expertise, and community you need to crowdfund your big idea and launch your campaign?
Crowdfunding Mastermind is your opportunity to get everything above for the value-packed price of $97. Yes, that's it for everything. This is a limited time sale.
-
Just a one-time payment of
 $97
The 3-hour webinar, Q&A, presentation slides, 7 expert interviews, and ongoing 24/7 support in our online community easily could be priced at $997. But we want this program to benefit the people who need it most, so we're offering everything for $97 so you can get the support to transform your dream from lacking funds to a fully funded reality.
"This was an amazing and invigorating course. Where as I had no feelings about crowdfunding before (I did not hate the idea of using it nor was I interested in making it a part of my business plans), I am now excited to implement the many strategies that I have learned and create one kickass campaign."
~ Nia Moe
"This course was awesome! Arielle and Evita rock!!! It was extremely informative, clear and concise, so I no longer feel completely blind going into my first crowdfunding campaign. And I definitely feel the support from the private Facebook group already."
~Denice Rivera
"All I can say is wow...I am SO glad I took this training. I even shared it with the folk I knew...only one of them signed up, even though MANY of them have unsuccessful crowdfunding campaigns going on RIGHT NOW. People gone get enough of trying to 'go it alone'. Now every time someone tells me they're going to do an online fundraiser, I'm sending them the link to this training. You ladies did an OUTSTANDING course! My head was swimming with ideas once it was over! I'm so glad we get the recordings! I'm going to listen to these again and again. I now feel a lot more confident about doing my online fundraiser and being successful. I also feel like I have the tools to succeed by any means necessary, both with this training AND with connections to you two! Thank you for doing this VERY necessary work! I'm going to change the world with your help!"
~Natisha Willis
"Arielle and Evita have a wealth of knowledge experience and gave me valuable guidance that I can use if to run my campaign SUCCESSFULLY today!"
~Marc J. Kelly, Founder & CEO of Mr. Refined™ Magazine
"The moment I read the training title, I realized I'd been missing something very important. The Crowdfunding Mastermind webinar provided a detailed map for a funding avenue I have been waiting to tap, but did not know how. Evita and Arielle delivered an engaging, well-planned course that gave me confidence in pursuing crowdfunding with success. Evita and Arielle's expertise, recent experiences and detailed notes will allow me to move forward in fundraising while avoiding some of the pitfalls shared from their first-hand knowledge. Packaged with input from other funded entrepreneurs, access to consultation resources, membership in the interactive Facebook group, an informative Q & A and long-term digital access to the course, I believe this webinar was well worth the small investment."
~Summer Gale
So don't wait. 
Get everything for $97.
This is a limited time sale.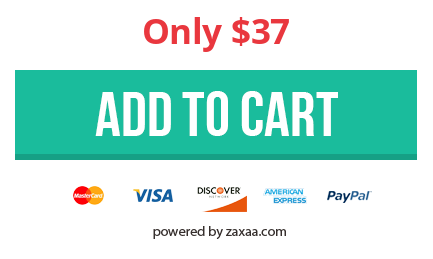 We want to help you transform your idea into a crowdfunding campaign that will get you the visibility, support, and funds that you need to make your vision a reality.
-
Sign up today and let's get started!
"Crowdfunding Mastermind's webinar was the first webinar I've attended. I'm not new to crowdfunding but I know there's a lot I don't know which is why I signed up for this. I found it to be very comprehensive and candid, which is just the approach I like. I don't feel like either of you 'held out' on sharing anything. A lot of people get precious about sharing information that allows others to succeed. Crowdfunding is still a new platform to generate money and support and the passion you both have for it and wanting us...me to succeed through it, was very clear. I appreciate that. The Q&A session also revealed that to me. You took your time with our 101 questions. Though I haven't got a particular crowdfunding project in mind as yet, I have seeds now on how to approach it. You both provided a lot of light bulb moments and I'm really looking forward to being able to plant the seeds you've given to me."
~Mutsa Marau
"Evita and Arielle deliver a comprehensive and energetic course that inspires, galvanizes and thrusts the learner into the future of creating and business. I would recommend this to anyone preparing for a crowdfunding campaign, looking for a boost while running a crowdfunding campaign, or even just working in a creative or tech business. Crowdfunding is how companies and projects will be run in the future!"
~ Abigail Tarttelin, author of Golden Boy
"Crowdfunding Mastermind was informative, on point, and thorough. It touched on things I had not even thought about, and made me realize a successful crowdfunding campaign entails a lot more than just throwing up an idea, promoting it on Facebook, and hoping people will fund it. There are concrete things you can do and definitive steps you can take to help ensure success from the onset!"
~ Sonjia Lioness Mackey
"I have been on cloud nine since the Crowdfunding Mastermind course. Missing pieces from my personal research came together and I have been building my master plan. I am excited because I can see the success and I am psyched about the day when I will press my "GO LIVE" button."
~ Tameca Miles
"So informative and so on point, this course made me feel like I saved myself from a lot of crowdfunding agony. Getting clear on what I need to be prepared for and not launching blindly, gives me a little more confidence on what to expect and the mindset to go into it with. Such amazing wisdom from Arielle and Evita! I'm so happy to be a member of the private Facebook group and I already feel support even before I launch, even with a little fear. Thank you!"
~ Christina Pearce
"A wealth of solid information! This webinar is packed with many wonderful nuggets of actionable tasks, that leave you filled with a 'Can Do' confidence for developing a crowdfunding plan for your project. I am pleased I followed my intuition to invest my time and money. It was worth it!"
~ Jessica Jones
Legal Disclaimer (Just Because We Have to Say It)
Every effort has been made to accurately represent this training, community, and its potential. Any claims made of actual earnings are individual results and are not intended to guarantee that anyone will achieve the same results. Each crowdfunding campaign's success depends on a variety of factors, including leadership ambition, follow-through, professional skills, and teamwork. In any business venture, crowdfunding or otherwise, there is inherent risk and no guarantee that you will earn money with the methods taught in this class. The sample materials and information given are for educational purposes only and should not be construed as legal or financial advice.
-
Have a question? Email us at crowdfundingmastermind@gmail.com